If you have a drop-in auto sear, this eight-piece kit will allow you to repair any of your broken pieces on your auto sear. It comes complete with everything you need to fix whichever part may be broken. Some fine grinding and filing will be necessary and need to be performed for perfect replacement fitment in your specific rifle. The kit includes a master jig of hardened tool steel, a repair Part A of hardened steel, a repair Part B of hardened steel, a replacement roll pin, a replacement movement spring, two proper sized drill bits, a tightening Allen wrench and basic instructions.
Purchase Notes:
Different countries/regions have different laws and regulations. Please confirm local laws and regulations for consultation and purchase. (The process of canceling an order and refunding after delivery is very troublesome, so once it is shipped, we will not cancel the order. However, if you receive a damaged product, you can return and exchange it for free. Please consider carefully before buying!!! Thank you !!!)

We ensure that the logistics information of products shipped to all countries is safe and confidential.
Any questions can be contacted through whatsapp:+1 760-991-2305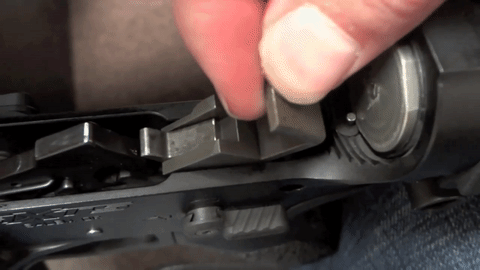 requires an M-16 hammer, selector, and bolt installed